Luka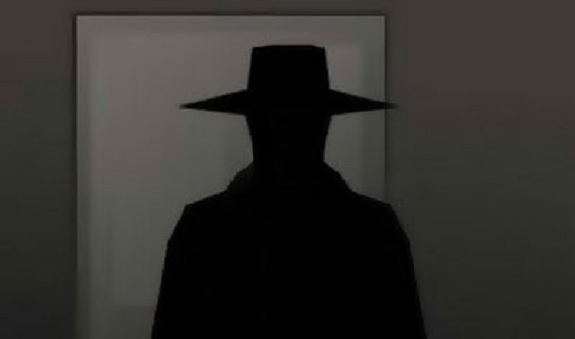 Home: Rakmogak
Been on the island since 2019-08-16
Died: 12 times (last time was 2019-10-31 23:22, killed by a zombified bat)
Level: 8
Class: Cannibal (native)
Primary Clan: The Rakmogaki Collective
Underworld: https://underworld.shartak.com/?id=26216
Deadzone: http://shartak.aphlor.org/deadzone/view/26216

Description:
He looks tall and attractive yet inhumane. He has pitch black hair yet blood seem to have been drained from his body. The paleness resembles that of a corpse. His thirst for blood consumes him starting to turn towards madness. The desire for human blood inhabited him due to his tribe's ritual behaviors. Quell his madness or else little will remain humane within him.
What does he need to return to normal? Who is worthy of turning this human back to normal before he becomes cruel and kills someone due to being denied saving?

He, Luka, is still fighting his madness... Be quick or else he might lose his humanity... as prophetized upon his first kill of another ally.

How long can he remain human I wonder... Time is running out... Be quick if you want to save him from becoming the incarnation of a monster.

They carry 1 pocket watch.

Achievements:(1 total)

Areas explored: 0 (0.0% of island)
HP Healed: 0
Trading Points: 1
Spirits Exorcised: 0 (not a shaman)
Wailing Damage: 0
Ritual Feasts: 0 ( own kills)
Mentioned in 0 profile

The following extended statistics are since 1st Jan 2011.

Alcohol Brewed: 0
Alcohol Drunk: 0
Heads Collected: 0
Fruit Juiced: 0
Successful Possessions: 0
Tracks Found: 0
Fires Started: 0
Fires Extinguished: 0
Items Buried: 0
Items Found: 164
Jungle Chopped: 2540
Parrots Tamed: 0

(not a pirate)


Monkeys Tamed: 0

(not a pirate)


Signposts Built: 0
Signposts Smashed: 0
Treasures Found: 0 (added 2014-07-14)

NPC kills: 42; last kill: zombified large deer
Animals: 42
Shamans: 0
Traders: 0
Natives killed: 0
Raktam: 0
Dalpok: 0
Wiksik: 0
Rakmogak: 0
Outsiders killed: 0
Derby: 0
Durham: 0
York: 0
Shipwreck: 0


NPC kills (detailed):
Name
Kills
zombified bat
21
rat
5
zombified large deer
3
small deer
3
monkey
3
large stag
2
turtle
1
wild boar
1
tiger
1
zombified wild boar
1
elephant
1
Skills:
Body building

- Increases melee damage
Ghostly whisper

- Allows spirits to communicate

Haunting scream

- Attract other spirits and scare the living

Shocking shriek

- Scare nearby living players

Banshee wail

- Frighten living players further away

Haunting

- Allows spirits to track down and haunt their last killer.
Sixth sense

- Sense presence of and hear spirits

Psychic recognition

- Lets you recognise active spirits
Cookies are in use on this site! Essential ones allow you to login. Google Analytics cookies allow us to monitor how you use the site. Other cookies are for adverts and Facebook social features (eg Like and Login)