Conan The Destroyer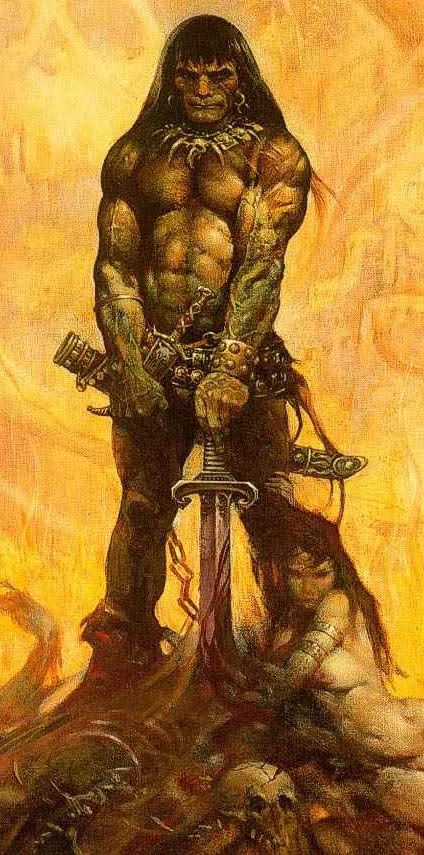 Home: Dalpok
Been on the island since 2018-07-13
Died: 4 times (last time was 2018-08-02 07:35, killed by a hungry alligator)
Level: 3
Class: Warrior (native)
Primary Clan: None chosen
Underworld: https://underworld.shartak.com/?id=25667
Deadzone: http://shartak.aphlor.org/deadzone/view/25667

Description:
Fire and wind come from the sky, from the gods of the sky. But Crom is my god, Crom and he lives in the earth. Once, giants lived in the Earth. And in the darkness of chaos, they fooled Crom, and they took from him the enigma of steel. Crom was angered. And the Earth shook. Fire and wind struck down these giants, and they threw their bodies into the waters, but in their rage, the gods forgot the secret of steel and left it on the battlefield. We who found it are just men. Not gods. Not giants. Just men. The secret of steel has always carried with it a mystery. You must learn its riddle. You must learn its discipline. For no one - no one in this world can you trust. Not men, not women, not beasts, only steel.
Achievements:(2 total)

Areas explored: 37 (1.0% of island)
HP Healed: 0
Trading Points: 1
Spirits Exorcised: 0 (not a shaman)
Wailing Damage: 0
Ritual Feasts: 0 (not a cannibal)
Mentioned in 0 profile

This user does not have extended statistics enabled.

NPC kills: 6; last kill: hungry alligator
Animals: 6
Shamans: 0
Traders: 0
Natives killed: 2; last kill: Tempest Fennac
Raktam: 0
Dalpok: 2
Wiksik: 0
Rakmogak: 0
Outsiders killed: 2; last kill: Tioram
Derby: 2
Durham: 0
York: 0
Shipwreck: 0


NPC kills (detailed):
Name
Kills
small deer
2
monkey
2
wild boar
1
hungry alligator
1
Skills:
Exploration

- Helps you remember some of the places you've been
Blowpipe training

- Gain 20% on blowpipe accuracy

Advanced blowpipe training

- Gain another 20% on blowpipe accuracy
This character has been idle since 2018-08-16.
Cookies are in use on this site! Essential ones allow you to login. Google Analytics cookies allow us to monitor how you use the site. Other cookies are for adverts and Facebook social features (eg Like and Login)