Butterfly Li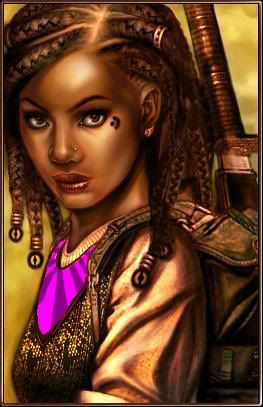 Home: Raktam
Been on the island since 2008-06-21
Died: 44 times (last time was 2011-08-17 14:05, killed by a tiger)
Level: 20
Class: Shaman (native)
Primary Clan: Royal Court of Greater Raktam
Secondary Clan: Botheringham FC Supporters' Club
Underworld: https://underworld.shartak.com/?id=15296
Deadzone: http://shartak.aphlor.org/deadzone/view/15296

Description:
A traveller by nature, Butterfly Li is journeying around the island in order to see new villages and improve her healing art. She loves to explore the island and wander through the jungle. However, she is quite a timid young girl, keeping quietly to herself and healing those she sees without racial pre-judgements.

Butterfly Li has a small obsession with cute and fluffy animals. Puppies, baby shargles, anything small and adorable she'll pick up and cuddle.

Wrapped snugly around her neck is the telltale purple-and-pink scarf of Botheringham football club. She hopes one day to make a Pilgrimage to the Botheringham Football Club in York, one that doesn't end with her death at the hands of a Bill.

They carry 1 parrot feather charm, 1 pair of batwing earrings, 1 wild boar tusk necklace and 1 silver skull cross.

Achievements:(14 total)

Areas explored: 1668 (46.0% of island)
HP Healed: 4890
Trading Points: 63
Spirits Exorcised: 6
Wailing Damage: 0
Ritual Feasts: 0 (not a cannibal)
Mentioned in 0 profile

The following extended statistics are since 1st Jan 2011.

Alcohol Brewed: 0
Alcohol Drunk: 0
Heads Collected: 0
Fruit Juiced: 0
Successful Possessions: 0
Tracks Found: 0
Fires Started: 0
Fires Extinguished: 0
Items Buried: 0
Items Found: 22
Jungle Chopped: 0
Parrots Tamed: 0

(not a pirate)


Monkeys Tamed: 0

(not a pirate)


Signposts Built: 0
Signposts Smashed: 0
Treasures Found: 0 (added 2014-07-14)

NPC kills: 22; last kill: tiger
Animals: 22
Shamans: 0
Traders: 0
Natives killed: 1; last kill: Paxton Fettel
Raktam: 0
Dalpok: 0
Wiksik: 0
Rakmogak: 1
Outsiders killed: 0
Derby: 0
Durham: 0
York: 0
Shipwreck: 0


NPC kills (detailed):
Name
Kills
tiger
11
wild boar
6
monkey
2
small deer
1
elephant
1
parrot
1
Skills:
Basic language

- Understand the smaller words of foreign languages

Advanced language

- Better understanding of foreign languages

Expert language

- Full comprehension of foreign languages
Close quarter combat

- Gain 10% to hit with melee attacks

Advanced close quarter combat

- Gain 15% to hit with melee attacks
Body building

- Increases melee damage

Stamina

- Increases max HP by 20
Ghostly whisper

- Allows spirits to communicate

Haunting scream

- Attract other spirits and scare the living

Shocking shriek

- Scare nearby living players
Exploration

- Helps you remember some of the places you've been

Cartography

- Stops you forgetting where you've visited

Trekking

- Faster movement through the jungle
Sixth sense

- Sense presence of and hear spirits

Psychic recognition

- Lets you recognise active spirits

Seance

- Holding a seance can identify passive spirits

Exorcism

- Exorcise spirits from areas

Spirit Summoning

- Be able to summon spirits from the surrounding area
Triage

- Be able to tell who is most injured

Natural medicine

- Heal 10 HP with healing herbs
This character has been idle since 2011-08-16.
Cookies are in use on this site! Essential ones allow you to login. Google Analytics cookies allow us to monitor how you use the site. Other cookies are for adverts and Facebook social features (eg Like and Login)