SmashNGrab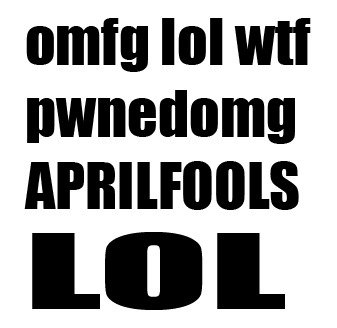 Home: wherever he wants
Been on the island since 2005-04-01 01:01:01
Died: Not yet
Level: 43
Class: Bandit (outsider)
Primary Clan: None chosen
Underworld: https://underworld.shartak.com/?id=-10340
Deadzone: http://shartak.aphlor.org/deadzone/view/-10340

Description:
April Fool!
You didn't really lose all your belongings.
Just return to the game and you'll have everything back.
Return to game
Avatar image from http://fc01.deviantart.com/images/shared/2007-03/ownedaprilfools.jpg and found via Google

They carry all the items he's robbed from everyone.

Areas explored: 9999 (434.9% of island)
HP Healed: 0
Trading Points: 0
Spirits Exorcised: 0 (not a shaman)
Wailing Damage: 0
Ritual Feasts: 0 (not a cannibal)
Mentioned in 0 profile

This user does not have extended statistics enabled.

NPC kills: 21
Animals: 8
Shamans: 4
Traders: 9
Natives killed: 148
Raktam: 8
Dalpok: 3
Wiksik: 0
Rakmogak: 8
Outsiders killed: 123
Derby: 7
Durham: 7
York: 8
Shipwreck: 3

Cookies are in use on this site! Essential ones allow you to login. Google Analytics cookies allow us to monitor how you use the site. Other cookies are for adverts and Facebook social features (eg Like and Login)