EvilCartman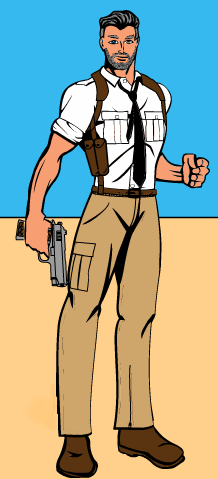 Home: York
Been on the island since 2007-01-22
Died: 3 times (last time was 2007-02-09 02:10 at the hands of Inessa)
Level: 0
Class: Soldier (outsider)
Primary Clan: None chosen
Underworld: http://underworld.shartak.com/?id=8001
Deadzone: http://shartak.aphlor.org/deadzone/view/8001

Description:
The man obviously does not belong. He wears a white shirt, with khaki pants, and he clutches a .45 Colt Automatic. There's a blue hat perched on his head. He mutters something about zombies...
Achievements:(12 total)

Areas explored: 0 (0.0% of island)
HP Healed: 0
Trading Points: 0
Spirits Exorcised: 0 (not a shaman)
Wailing Damage: 0
Ritual Feasts: 0 (not a cannibal)
Mentioned in 0 profile

This user does not have extended statistics enabled.

NPC kills: 0
Animals: 0
Shamans: 0
Traders: 0
Natives killed: 0
Raktam: 0
Dalpok: 0
Wiksik: 0
Rakmogak: 0
Outsiders killed: 0
Derby: 0
Durham: 0
York: 0
Shipwreck: 0

This character has been idle since 2007-04-01.
Cookies are in use on this site! Essential ones allow you to login. Google Analytics cookies allow us to monitor how you use the site. Other cookies are for adverts and Facebook social features (eg Like and Login)