Captain Canuck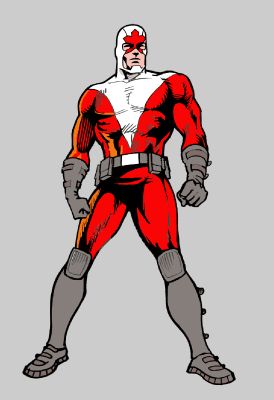 Home: Durham
Been on the island since 2006-09-02
Died: 4 times (last time was 2007-03-30 04:44 at the hands of Megatron)
Level: 6
Class: Scientist (outsider)
Primary Clan: Independent
Underworld: https://underworld.shartak.com/?id=5301
Deadzone: http://shartak.aphlor.org/deadzone/view/5301

Description:
Hails from the fridged Northlands. Came to the area during the depression. You can tell he is in dire need of sunscreen
Achievements:(13 total)

Areas explored: 52 (1.4% of island)
HP Healed: 0
Trading Points: 0
Spirits Exorcised: 0 (not a shaman)
Wailing Damage: 0
Ritual Feasts: 0 (not a cannibal)
Mentioned in 0 profile

This user does not have extended statistics enabled.

NPC kills: 10; last kill: parrot
Animals: 10
Shamans: 0
Traders: 0
Natives killed: 0
Raktam: 0
Dalpok: 0
Wiksik: 0
Rakmogak: 0
Outsiders killed: 0
Derby: 0
Durham: 0
York: 0
Shipwreck: 0


NPC kills (detailed):
Name
Kills
guard dog
5
large deer
3
monkey
1
parrot
1
Skills:
Body building

- Increases melee damage
Exploration

- Helps you remember some of the places you've been
Triage

- Be able to tell who is most injured

First aid

- Heal 10 HP with a first aid kit

Emergency First Aid

- Slowly heal yourself with whatever is around

Advanced Triage

- Be able to see who is injured
This character has been idle since 2007-03-26.
Cookies are in use on this site! Essential ones allow you to login. Google Analytics cookies allow us to monitor how you use the site. Other cookies are for adverts and Facebook social features (eg Like and Login)