The Monster of Wiksik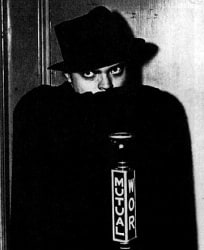 Home: Wiksik
Been on the island since 2012-07-31
Died: 21 times (last time was 2012-11-21 06:41 at the hands of Noahsan, killed by a rifle)
Level: 12
Class: Warrior (native)
Primary Clan: Your clan annoys me
Underworld: https://underworld.shartak.com/?id=23219
Deadzone: http://shartak.aphlor.org/deadzone/view/23219

Description:
I hunt douchebags. I'm like a mercenary only I don't kill anyone (unless they're asking for it) and I don't accept gold coins. I take payment in crabs, empty bottles / gourds, sharpening stones, poisonous snakes, hugs, invitations to exclusive clans, deeds to empty villages and other useless items.

If you know a douchebag you'd like to see riddled with poison darts, whisper their name to me and last known locations. I don't make promises for speedy service.

Current Assignments:
Achievements:(7 total)

Areas explored: 329 (9.1% of island)
HP Healed: 0
Trading Points: 87
Spirits Exorcised: 0 (not a shaman)
Wailing Damage: 0
Ritual Feasts: 0 (not a cannibal)
Mentioned in 0 profile

The following extended statistics are since 1st Jan 2011.

Alcohol Brewed: 0
Alcohol Drunk: 9
Heads Collected: 0
Fruit Juiced: 0
Successful Possessions: 0
Tracks Found: 0
Fires Started: 0
Fires Extinguished: 0
Items Buried: 0
Items Found: 379
Jungle Chopped: 73
Parrots Tamed: 0

(not a pirate)


Monkeys Tamed: 0

(not a pirate)


Signposts Built: 19
Signposts Smashed: 1
Treasures Found: 0 (added 2014-07-14)

NPC kills: 32; last kill: guard dog
Animals: 32
Shamans: 0
Traders: 0
Natives killed: 0
Raktam: 0
Dalpok: 0
Wiksik: 0
Rakmogak: 0
Outsiders killed: 2; last kill: Aurora Dawn
Derby: 0
Durham: 0
York: 1
Shipwreck: 1


NPC kills (detailed):
Name
Kills
alligator
7
rhino
3
monkey
2
shargle
2
elephant
2
bat
2
bear
2
tiger
2
small deer
1
wild boar
1
guard dog
1
large stag
1
zombified small deer
1
zombified bat
1
zombified monkey
1
zombified werewolf
1
zombified elephant
1
hungry python
1
Skills:
Close quarter combat

- Gain 10% to hit with melee attacks

Advanced close quarter combat

- Gain 15% to hit with melee attacks

Balanced Stance

- Sometimes turn a miss into a glancing blow.
Body building

- Increases melee damage

Stamina

- Increases max HP by 20
Exploration

- Helps you remember some of the places you've been

Trekking

- Faster movement through the jungle
Outsider knowledge

- Natives gain basic outsider knowledge
Triage

- Be able to tell who is most injured
Basic Blowpipe Use

- Enables you to use a blowpipe more efficiently
Blowpipe training

- Gain 20% on blowpipe accuracy

Advanced blowpipe training

- Gain another 20% on blowpipe accuracy
This character has been idle since 2012-11-21.
Cookies are in use on this site! Essential ones allow you to login. Google Analytics cookies allow us to monitor how you use the site. Other cookies are for adverts and Facebook social features (eg Like and Login)