Spacesquid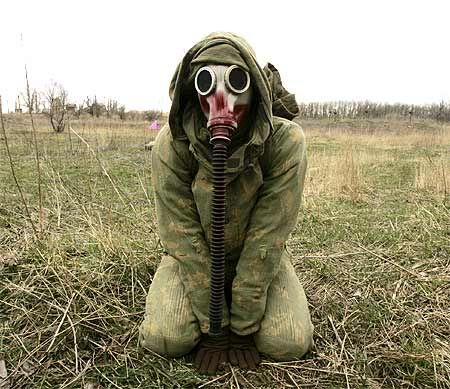 Home: Durham
Been on the island since 2012-02-11
Died: 36 times (last time was 2015-03-22 23:12 at the hands of anaalipunktio, killed by a knife)
Level: 19
Class: Soldier (outsider)
Primary Clan: None chosen
Underworld: https://underworld.shartak.com/?id=22840
Deadzone: http://shartak.aphlor.org/deadzone/view/22840

Description:
Before you stands a mysterious figure wearing a long duster and gas mask which hide much of his physical appearance. His right fist appears skeletal but made of a strange looking metal. You notice a slight cloud that seems to seep from his coat and mask as the scent of opium hit your senses. He has no memory of his life before nor any knowledge of his unique mechanical condition.

They carry 1 monkey claw charm, 2 skulls and 1 pocket watch.

Achievements:(12 total)

Areas explored: 1085 (29.9% of island)
HP Healed: 220
Trading Points: 43
Spirits Exorcised: 0 (not a shaman)
Wailing Damage: 0
Ritual Feasts: 0 (not a cannibal)
Mentioned in 0 profile

The following extended statistics are since 1st Jan 2011.

Alcohol Brewed: 0
Alcohol Drunk: 20
Heads Collected: 0
Fruit Juiced: 24
Successful Possessions: 0
Tracks Found: 4
Fires Started: 2
Fires Extinguished: 0
Items Buried: 0
Items Found: 406
Jungle Chopped: 214
Parrots Tamed: 0

(not a pirate)


Signposts Built: 0
Signposts Smashed: 0
Treasures Found: 0 (added 2014-07-14)

NPC kills: 157; last kill: wild boar
Animals: 157
Shamans: 0
Traders: 0
Natives killed: 0
Raktam: 0
Dalpok: 0
Wiksik: 0
Rakmogak: 0
Outsiders killed: 1; last kill: Yarrbeard
Derby: 0
Durham: 0
York: 0
Shipwreck: 1


NPC kills (detailed):
Name
Kills
bat
30
monkey
25
parrot
21
small deer
12
large deer
12
large stag
9
alligator
9
wild boar
8
elephant
8
tiger
6
turtle
5
rhino
4
shargle
3
silverback
2
vicious parrot
1
python
1
goat
1
Skills:
Basic language

- Understand the smaller words of foreign languages

Advanced language

- Better understanding of foreign languages

Expert language

- Full comprehension of foreign languages
Close quarter combat

- Gain 10% to hit with melee attacks

Advanced close quarter combat

- Gain 15% to hit with melee attacks

Balanced Stance

- Sometimes turn a miss into a glancing blow.
Body building

- Increases melee damage

Stamina

- Increases max HP by 20
Exploration

- Helps you remember some of the places you've been

Cartography

- Stops you forgetting where you've visited

Swimming

- Faster movement through water
Basic tracking

- With some difficulty, you can track animals and people
Sixth sense

- Sense presence of and hear spirits
Haggling

- Be able to obtain slightly better prices from some traders
Native knowledge

- Outsiders gain basic native knowledge
Triage

- Be able to tell who is most injured

First aid

- Heal 10 HP with a first aid kit
Firearms training

- Gain 20% on firearms attacks

Advanced firearms training

- Gain another 20% on firearms attacks
This character has been idle since 2015-03-16.
Cookies are in use on this site! Essential ones allow you to login. Google Analytics cookies allow us to monitor how you use the site. Other cookies are for adverts and Facebook social features (eg Like and Login)