Cultivator Socrates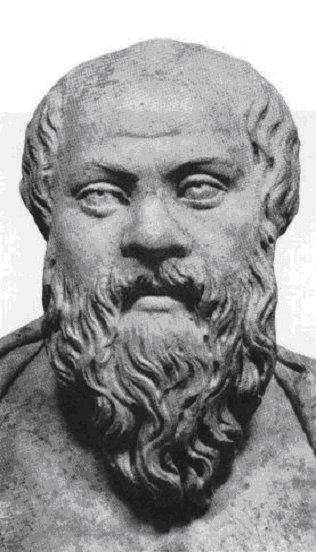 Home: Derby
Been on the island since 2008-10-09
Died: 18 times (last time was 2009-06-04 21:19 at the hands of Cannibalistic, killed by a wooden club)
Level: 4
Class: Settler (outsider)
Primary Clan: None chosen
Underworld: https://underworld.shartak.com/?id=16647
Deadzone: http://shartak.aphlor.org/deadzone/view/16647

Description:
I despise my government. I try to teach the youth to simply give alternative thinking a chance, and they force me to gouge down poison. I tried every defense so that I may live, but nay, they pay heed only to their pantheon of imaginary gods.

I particularly enjoy farming. For one to have never employed his hands for labor, it gives such an incredible sensation to see your work flourish and thrive after you set the framework. Shartak is wonderful.

You know why they call me the Cultivator? I didn't just "corrupt" the youth of Athens by teaching them...

Never, EVER confuse me with that bastard incest-obsessed playwright, SOPHOCLES, even I have a boundary on sexual deviance.
Achievements:(11 total)

Areas explored: 8 (0.2% of island)
HP Healed: 248
Trading Points: 1
Spirits Exorcised: 0 (not a shaman)
Wailing Damage: 0
Ritual Feasts: 0 (not a cannibal)
Mentioned in 0 profile

This user does not have extended statistics enabled.

NPC kills: 0
Animals: 0
Shamans: 0
Traders: 0
Natives killed: 0
Raktam: 0
Dalpok: 0
Wiksik: 0
Rakmogak: 0
Outsiders killed: 0
Derby: 0
Durham: 0
York: 0
Shipwreck: 0

Skills:
Exploration

- Helps you remember some of the places you've been
Triage

- Be able to tell who is most injured

First aid

- Heal 10 HP with a first aid kit
Scavenging

- Assists in finding things within certain areas
This character has indicated they have peaceful intentions and would prefer not to be killed.
This character has been idle since 2009-06-02.
Cookies are in use on this site! Essential ones allow you to login. Google Analytics cookies allow us to monitor how you use the site. Other cookies are for adverts and Facebook social features (eg Like and Login)