Farmer Plato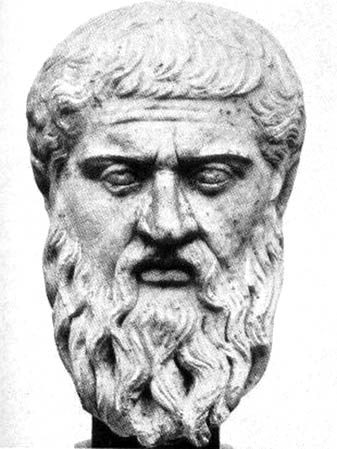 Home: Derby
Been on the island since 2008-10-09
Died: 6 times (last time was 2009-06-03 07:48 at the hands of bollobollo, killed by a spirit)
Level: 2
Class: Settler (outsider)
Primary Clan: None chosen
Underworld: https://underworld.shartak.com/?id=16645
Deadzone: http://shartak.aphlor.org/deadzone/view/16645

Description:
I am nothing. Just an old man trying to spend the last of his days sowing the earth and living peacefully. In my earlier days I tried to look towards the heavens and the irrelevant for guidance... But I can see now that was a mistake.

Known for being highly educated as well as well traveled, Plato was an extremely influential figure in his time and even today. He wrote several dialogues encompassing his theories on philosophical, political, and societal subjects. He had a strong concern on the metaphysical world and the concept of reality.

He was also one of Socrates's followers. He gives his version of Socrates's defense against his own charges, in his "Apology".

Also notable for starting his own school, titled "Academus", from which we derive the word academics. Also had Aristotle as a pupil.
Achievements:(11 total)

Areas explored: 0 (0.0% of island)
HP Healed: 43
Trading Points: 19
Spirits Exorcised: 0 (not a shaman)
Wailing Damage: 0
Ritual Feasts: 0 (not a cannibal)
Mentioned in 0 profile

This user does not have extended statistics enabled.

NPC kills: 0
Animals: 0
Shamans: 0
Traders: 0
Natives killed: 0
Raktam: 0
Dalpok: 0
Wiksik: 0
Rakmogak: 0
Outsiders killed: 0
Derby: 0
Durham: 0
York: 0
Shipwreck: 0

Skills:
Triage

- Be able to tell who is most injured
Scavenging

- Assists in finding things within certain areas
This character has indicated they have peaceful intentions and would prefer not to be killed.
This character has been idle since 2009-06-02.
Cookies are in use on this site! Essential ones allow you to login. Google Analytics cookies allow us to monitor how you use the site. Other cookies are for adverts and Facebook social features (eg Like and Login)